Equipment and Operator for Hire
Call or email Paul to discuss your project requirements.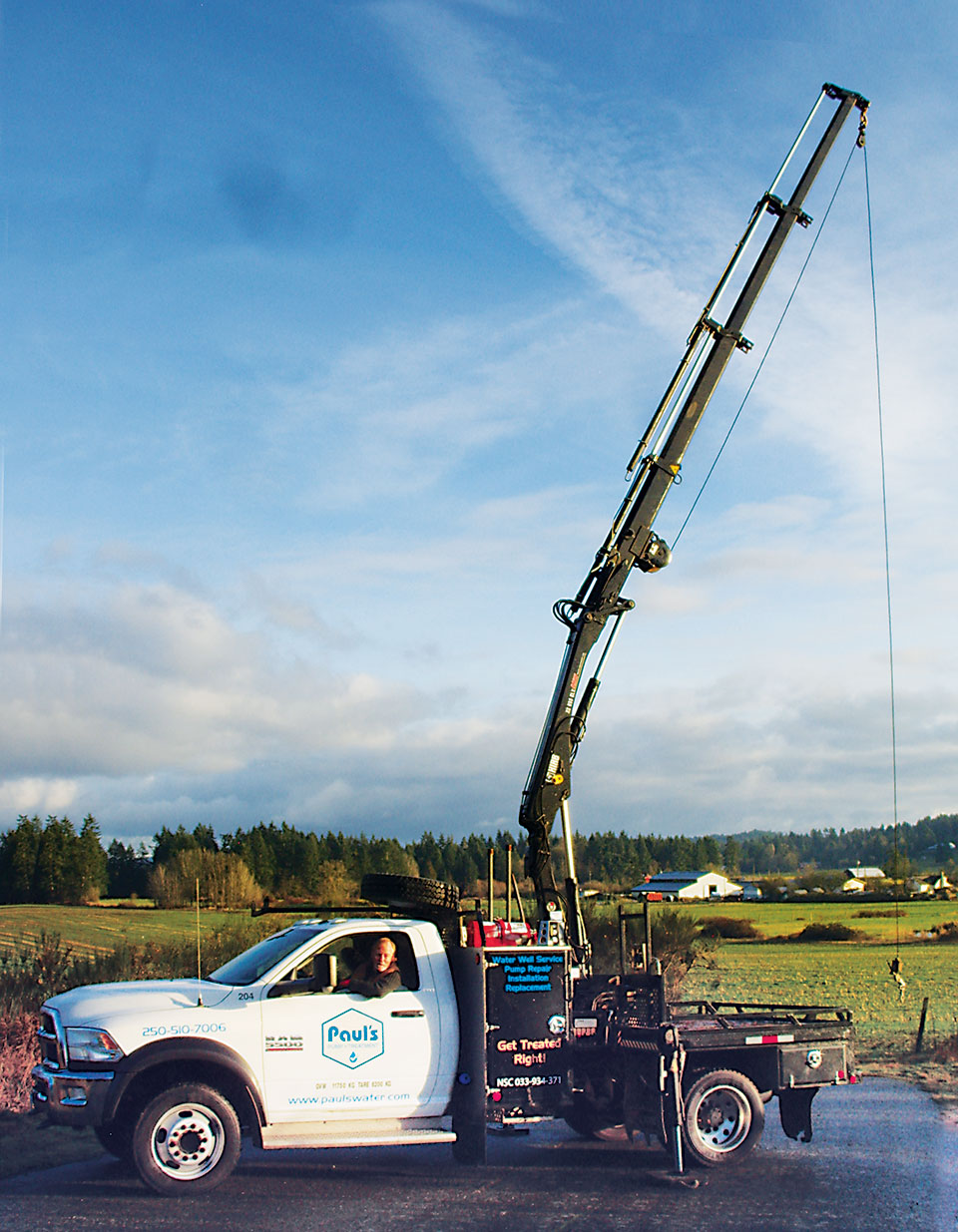 2014 Ram 5500 4×4
2014 Hiab XS 055 CLX articulated, telescopic, swivel boom crane with Rotzler 2000 lb. winch line.
25′ lift height @ 25′ reach, operational at rear, left, or right side of truck – no need to "back" up to well anymore.
National safety code registered.
Best prices, best service.
Hydraulic pump puller with operator—available for hire
Made to order 2017 Pump Trax, model GX160, Honda powered hydraulic pump puller.
This unit can set and remove submersible well pumps with HDPE, PVC, or steel piping—continuous run, or threaded joints.
With it's total 138 lb weight, and two piece "hand cart" design, it can easily transport and set up in those hard to reach spots.